As long as the aviation industry will continue to benefit from increasing levels of digitalization across the value chain and with a rapid advancement in technologies, it is also becoming more prone and vulnerable to cyber attacks of malicious malware activities than ever.
Recognizing the immediacy and importance of cybersecurity in aviation market, Cockpit has created a pool of collaborations with innovative startups and promising technologies in order to create a framework that will provide a holistic solution for securing the perimeter and infrastructure in a functional and transverse way.
Increase in Aviation cyber attacks
North America and Europe suffer from daily Cyberattacks in Aviation
Cybersecurity awareness has the highest priority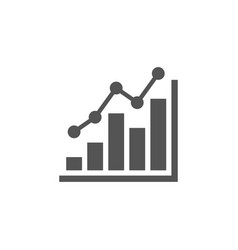 Cockpit provide risk management services for airlines and airports – we identify, analyze and eliminate all hazards, keening to keep your operation safe, reliable and efficient.
Our detection and prevention systems will alert your organization on an ongoing cyber threats and intrusion on the network, and will respond to them automatically.
We provide blend of data science and predictive analytical tools to help you make information-based decisions and improve and optimize results and performance.
Security Operations & Monitoring
Our solution monitors, detects, investigates, and responds around the clock. we analyze all networks applications looking for irregular activity that may indicate security compromise.
Our Awareness training program, the most important step in prevention, designed for aviation systems. We provide an effective learning tool using VR and AI technology to create interactive and engaging experience.
Cockpit's unique advantage lies in our strategic positioning, among industry leaders from one side, to our geographical location in the global cyber nation-Israel. This combination as well as our deep innovative knowledge allow us to fully understand the current problems of the industry and to find the exact solutions that meet these needs.
We are quick, active, and effective. We create collaborations with promising entrepreneurs and innovative technologies to provide solutions to our customers that enable us to leverage these relationships and help entrepreneurs create meaningful business collaborations deep within the industry.
Contact us to learn more on cybersecurity in aviation and how we can help your organization.